We are an entrepreneur-driven commercial advisory boutique specializing in renewables and decarbonization.
At Windly, our mission is to accelerate the energy transition by assisting our clients overcome market challenges. We strive to liquidate and revolutionize the power purchase agreement market with our hands-on and innovative approach.
Our primary focus is assisting clients in refining their requirements and finding optimal solutions within the market. We excel in facilitating fast and smooth negotiations while ensuring the highest quality agreements.
Our team of highly skilled professionals works closely with clients in achieving CO2 targets and improving electricity cost predictability.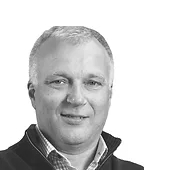 Ari-Jussi Knaapila is Chief Executive Officer of Cinia. Mr. Knaapila has a long over 30 years' experience in ICT industry in international companies. During past 20 years Mr. Knaapila has held a CEO position in several companies with various development phases.
We are a local hands-on partner working in the Nordic market.
Unparalleled Industry Expertise
With our deep industry knowledge and extensive experience in renewables, we bring unparalleled expertise to the table. Our team has a proven track record of success in navigating the complexities of the energy sector, enabling us to provide invaluable insights and strategic guidance.
Delivering Solutions and Driving Results
We know that every client and project is unique. We pride ourselves on our ability to tailor our solutions to your specific needs. Whether you require assistance in securing the most advantageous PPA, strategic investment advice, or optimizing your corporate energy demand or procurement, we deliver the solutions and drive results.
As a local boutique advisory firm, we provide a personalized and hands-on approach to our partnerships. We believe in building long-term relationships with our clients, working closely with you throughout the entire process. Our dedicated team is readily available to address your concerns, provide timely support, and ensure your success.

Holistic Approach to Sustainability
We go beyond individual transactions and take a holistic approach to sustainability. Our mission is to drive the energy transition and contribute to a greener future. By working with us, you become part of a larger movement towards decarbonization, sustainable growth, and positive environmental impact.